Supplementing one's income is a necessary part of everyone's life in this day an age, where the cost of living is so high. Having an additional income allows you to save a little more, spend a little more or get yourself that gift you deserve.
The inflation rate within the UK is expected to be 1.82% in 2020, rising to 2% from 2021 onwards. This means that everyone will be paying 2% more each year for their general cost of living, so if your salaries aren't increasing year by year, you will effectively be losing money each year. So the question is, why wouldn't you try to supplement your income?
As a result, we have spent time trolling through the internet to find ways for you to get some extra money in your pocket. Here are our top five at the time of publishing:
Swagbucks is an excellent way to make money through getting cashback on your purchases. It works in a similar to another site we will be mentioning. You earn point per purchase and these can be redeemed for money on paypal (which can be withdrawn to your bank account), vouchers for multiple stores or even a prepaid card.
You can also earn points on Swagbucks by completing surveys (which often pay very well), playing games, signing up for free trials with companies (just remember to cancel before you have to pay) and using Swagbucks as your search engine. It is easy to earn an extra £20 a month on there and some staff that tried it out for a month managed to make over £50. It depends how committed you are to making that effort.

Clickworker is an excellent website for small jobs that can be completed. Often surveys are presented on their can pay up to 2 euros at a time (Roughly £1.64 at time of publication). On top of this there are multiple jobs were you can try testing out apps for Iphones or androids which pay up to 20 euros (£16.40). They will pay out directly in to your paypal account once the jobs have been confirmed. The jobs often will say confirmation may take up to 21 days, but from our experience, will be confirmed from 10 days on. Some months you could earn over £100 but then other months, you may only get £10 or so. It is not as consist as Swagbucks in terms of work, but if you check it on a regular basis you should have no problem adding at least £10 to you bank balance each month, and that's from just doing a survey every day or two.
We discussed this one in great depth as we were all a bit hesitant about recommending a betting strategy but given its success we couldn't ignore it. The profit level of this has been significant and after having 8 of our team try out the strategies, we found that the average profit was over £100 per person for the first month.
It is a betting strategy called matched betting, which involves placing a bet and then betting against that same bet (lay betting). The whole strategy involves taking advantage of the free bets offers that are present across numerous betting sites. If you are disciplined and follow the advice and instructions to the letter, you will never lose. The reason that we have not placed this higher in the list is because we all know how easy it can be to fall into the trap of placing a bet just for fun, and that's not what profit accumulator is about.
We absolutely do not encourage gambling because as they say, the house always wins. But in this instance, if you can trust yourself to be disciplined, this is a highly recommended method of making additional income. Also, because it's profit from gambling (not really though) it is not taxable by the government. Certainly one to consider if you are a person with great discipline and self control. Which you must have!!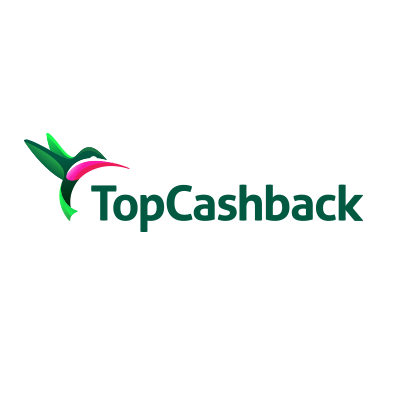 This is a wonderful website to ensure that you are receiving money back on pretty much all your online purchases, from laptops, to utility bills, online shopping and even takeaways. It is an excellent idea for you to utilise this website, particularly when changing insurance providers or your energy providers. When changing energy providers you can often get £60 just for doing that. The same for insurance providers, although often not as much money.
If you are the kind of person that makes a lot of online purchases, from Ebay to just eat, you can save yourself anything from 1 – 5% on most purchases. TopCashback could be a very useful way for you to build a great deal of savings and withdraw them to your bank every time you break at least £5 in your account. None of this is taxable and you can build up a nice reserve before withdrawing it.
This is an incredibly easy one to use. It's simply surveys. This can be an app you install on your phone as well as doing this on the website on your computer. The easiest thing for you to do, is in your spare time complete the odd survey. It's slower than swagbucks, but still pays out well and quickly through paypal. It's the same principal as swagbucks, it pays in points and you use them to get paypal cash. One upside to this is that you can easily participate in daily, weekly and monthly draws using some of your points. Each month, someone wins $100. It could be you…
Publish0x is a wonderful platform, particularly to learn about cryptocurrencies. On this site, you can publish your own articles, information and pictures about any topic you want. This site is not strictly limited to cryptocurrencies, but they are the focus of the majority of articles. What is exciting about this site, is that every ten minutes, you can tip an author, and when you do you can split the tip between the author and yourself at whatever percentage rate you like. This means that even without publishing your own content you can earn by tipping authors (and yourself).The tips are in the form of 5 different cryptocurrencies, but it is an exciting and easy way to dip your toes into the cryptocurrency landscape. We highly recommend this to everyone, and it may be that if you publish excellent content and develop a following, you will be able to earn a significant amount of money for each article. Many people earn $5 worth of cryptocurrency per article that they post. These people regularly earn over $50 per week posting on publish0x. Click the link on our site and check it out!
This is an excellent tool for anyone who has a particular skill set. If you're a writer, producer, musician, social media marketer, website developer, etc you can promote your services on fiverr and charge whatever fee you decide for your services. Many people supplement their income through fiverr and there are a number of people who have set up online businesses through this site. It is worth checking out to see if your skills match up withany that are already being marketed. If you are prepared to undercut your competition in price, you may be able to build up a good record of customer reviews and then you can begin charging what you feel your time is worth.